A Woman Who Is Breaking into the 'Boy's Club'
Women Success Stories in Tech: Wamaitha
How it Started
I had my first interaction with a computer at around 7 years old. It was this thing that we played games on most of the time. Every so often, my dad would give us typing tasks that we had to finish to play the then-cool game Road Rash.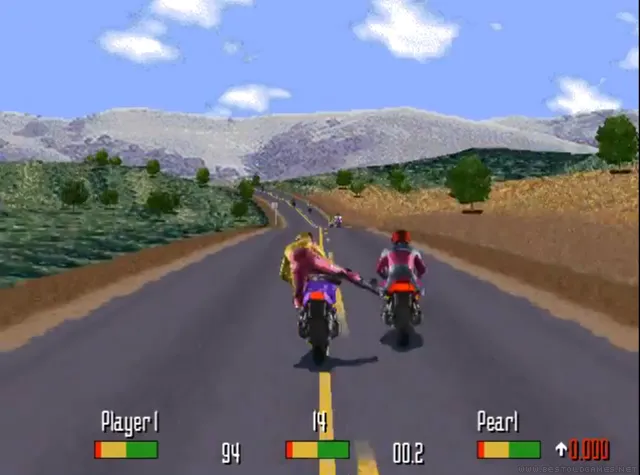 Although I never got into programming at this age, by the time I got into high school, I would type with my eyes closed and was good at navigating through MS Office. Naturally, I joined the computer class in high school. I excelled so much in this class that I decided to drop the class in form three.
I pursued a business class since I felt the computer class was 'too easy'. This character trait has contributed greatly to my tech journey, pursuing the hard things. Perhaps I would have stuck with it if the high school curriculum had introduced programming in Form 1 or 2. At this point in my life, I was fixated on being a Cardiologist. Being a doctor was the only career path I envisioned. My grades were great, and there was no indication that I needed a plan B or C for a career path.
How it Went
As fate would have it, I missed medical school by a single point. I cried a river. I was disoriented and confused. I was admitted to JKUAT for a Bsc. in Statistics. I wouldn't say the class was hard per se, but my focus was not on it. The course was math-heavy, and albeit being good at math, I was failing. In the second year, we had a class in programming with R. This specific class triggered something in me. My love for computers was suddenly reignited. I went back to my dorm and started tinkering with more R code. I LOVED IT! I wanted more! It was like suddenly discovering you've had a superpower all along! I started on C++, and I was sold! I ended up dropping out of JKUAT to join a boot camp.
In 2017 I joined Moringa School, where I got more exposure to coding. I was struggling! Things were not making sense! For loops were perhaps the most confusing thing. However, this experience taught me an even more important skill; how to teach myself new things. I pursued the android track, but after the boot camp went on to do web and eventually full stack and data science. I have never used the android programming skills I gained in a professional setting.
After the boot camp, I joined USIU for a BSc in Applied Computer Technology. Uni was very different for me. First, the guys I left at JKUAT were in their third year. Second, I was pursuing a subject I had a genuine interest in and passion for. I wasn't there to party or waste time. This was a do-or-die moment for me! I had to make it work! The financial burden was also a motivating factor for me.
USIU did a great job presenting opportunities to students. Companies were constantly hosting hackathons and meetups. I loved every minute of it! I did not waste the opportunity. I participated in competitive programming sessions hosted by big companies like Intel and Microsoft. Won some nice tees and water bottles in the process. In one specific hackathon, I approached the organizer and requested an opportunity to work with them. That's how I landed my first job in my second to third year. I worked for around a year, then won another hackathon where they gave us internships instead of the usual swag.
I ended up leaving my first job to join the internship. This decision was informed by the job being physical and the possibility of it being more challenging. After the internship, I got a full-time offer. Thus landing my second 'serious' job. By the time I graduated, I had 2 years of relevant industry work experience under my belt.
How it kept going
Another pivot point in my tech journey was joining Kamilimu in 2021.
KamiLimu is a non-profit organization whose mission is to upskill tertiary-level tech students with competencies in personal and professional development, industry-relevant ICT skills, innovation, scholarship, and community engagement, in an effort to nurture employability, enhance student learning outcomes, and increase global competitiveness.
At Kamilimu, I learned soft skills such as public speaking, writing CVs, acing interviews, pitching, scholarship writing, financial literacy and teamwork, among many more. I also made amazing friendships! As part of the program, I had professional and peer mentors. My two mentors have been very monumental in my journey. I could write a book about them! My peer mentor, Abdul, has been my go-to person for CV reviews and interview preps. My professional mentor, Fred, has been in the industry for nearly a decade. Therefore, I have been leveraging his wisdom in approaching career choices and dealing with different challenges. I am a huge advocate for mentorship. It's been life-changing for me. During my tenure as a Microsoft Student Ambassador, I got to mentor several students. Mentorship has been an opportunity to pay it forward while having someone else fill my cup.
I graduated from Kamilimu and USIU in the same year. I felt prepared to face the world of tech. USIU had equipped me with the tech while Kamilimu supplemented it with soft skills. After Kamilimu, I felt more confident and capable to pursue new things. One of these things was technical writing. Perhaps that's a topic for another day, but I'm now able to supplement my income per month up to $1000 just by writing!! Amazing!! I'm currently challenging myself to write a course for Educative on recommender systems. What a challenge! If I am quite honest, I have been on the verge of giving up so many times, but I keep pushing. I have a newfound respect for authors. The amount of effort and research required to write a book is one of those things that you only understand once you experience it first-hand. Angela Duckworth's book, GRIT, has been a very practical guide on my grit. It is a great read! Highly recommend!
How it's going
I have explored different fields over the years, and Im certain my aptitude is more on backend engineering and anything data. Onward, I intend to explore more opportunities in these two areas.
"...there are no shortcuts to excellence. Developing real expertise, figuring out really hard problems, it all takes time―longer than most people imagine....you've got to apply those skills and produce goods or services that are valuable to people....Grit is about working on something you care about so much that you're willing to stay loyal to it...it's doing what you love, but not just falling in love―staying in love."
― Angela Duckworth, Grit: Passion, Perseverance, and the Science of Success
This journey has been full of lessons. Most notably:
Mentorship will change your mindset.

Get a mentor if you can. This will save you so much time and effort. For example, at one point, I was assigned a poorly maintained codebase with no documentation in sight. I was frustrated and hated my job. I dreaded waking up to go to work on this 'mess'. After talking to Fred, my mentor, he made me see it as an opportunity to hone my documentation skills and use the refactoring experience to write even better code. Nliwacha kuweka kazi kwa roho (viewing work as a learning opportunity rather than an emotional interaction).

He used the analogy that, in a few years' time, the code I was writing would not be up to par with my more experienced self. Therefore I would instead assume the person who wrote the code was probably just starting out, and I was judging them based on my experience. Sure enough, this simple advice changed how I viewed working in situations where things are not as I expected them to be. This new mindset and my kujituma (self-driven) attitude saw me go from an intern to a team lead in 3 months! I have also found myself extending grace to newer devs and myself when my code looks spaghetti. The attitude now is I don't know this now, but I can learn it and get better at it if I put in enough effort!
"When you keep searching for ways to change your situation for the better, you stand a chance of finding them. When you stop searching, assuming they can't be found, you guarantee they won"
― Angela Duckworth,
You miss 100% of the opportunities you don't take!

Sometimes opportunities can be unlocked just by asking for help or asking for an opportunity. That's how I landed my first job! Fail to apply for that scholarship, and you will never be considered! Fail to apply for that job, and you will never have an interview! The answer will always be no if you do not ask.

No one will know you exist if you don't put yourself out there.

This can be in form of attending events, meetups, writing, creating content or hosting talks. This has been a lesson I learned late into my journey. Community engagement is so important. You need to be that person that comes to mind when someone hears of an opportunity. In my case, I landed my third and fourth jobs from recommendations. I'm currently doing this via writing and engaging in different tech communities.

No one is coming to save you, you have to put in the work.
"Without effort, your talent is nothing more than unmet potential. Without effort, your skill is nothing more than what you could have done but didn't."
― Angela Duckworth,
Explore other things.

I found android (java) rather hard, but that did not deter my curiosity for other tech stacks. I tried out everything, and after several years of exploration, I have now settled as a backend engineer. I think tech is hard in general, if one area is not 'clicking', keep looking.
"...interests are not discovered through introspection. Instead, interests are triggered by interactions with the outside world. The process of interest discovery can be messy, serendipitous, and inefficient. This is because you can't really predict with certainty what will capture your attention and what won't...Without experimenting, you can't figure out which interests will stick, and which won't."
― Angela Duckworth,
Rest and take care of yourself.

Burnout is so real. I recall being so exhausted at one point that I could hardly get anything done for a month. I was doing the bare minimum to avoid losing my job. I had overstretched myself. I still struggle with taking a break, but please add rest to your calendar now! I'm waiting.

There is no linear trajectory to life, be adaptive.

It would be great if life went exactly as we envisioned it, wouldn't it? The same goes for tech. You may envision a career path as a technical writer, and ChatGPT comes along and posits to render you redundant. What do you do?

You need to be a lifelong learner.

Be open to learning new things as fast as possible. Tech is constantly changing, and so should you. Learn how to learn! This is by far the most important skill. This ties to the point above. You can always pick up a new skill if you put your mind to it.
"Passion for your work is a little bit of discovery, followed by a lot of development, and then a lifetime of deepening."
― Angela Duckworth,
I can't wait to see what more lessons the next year, 5 years, and decade bring!
Which lesson do you relate to, and what have you learnt so far in your journey in tech? Comment Below 😊